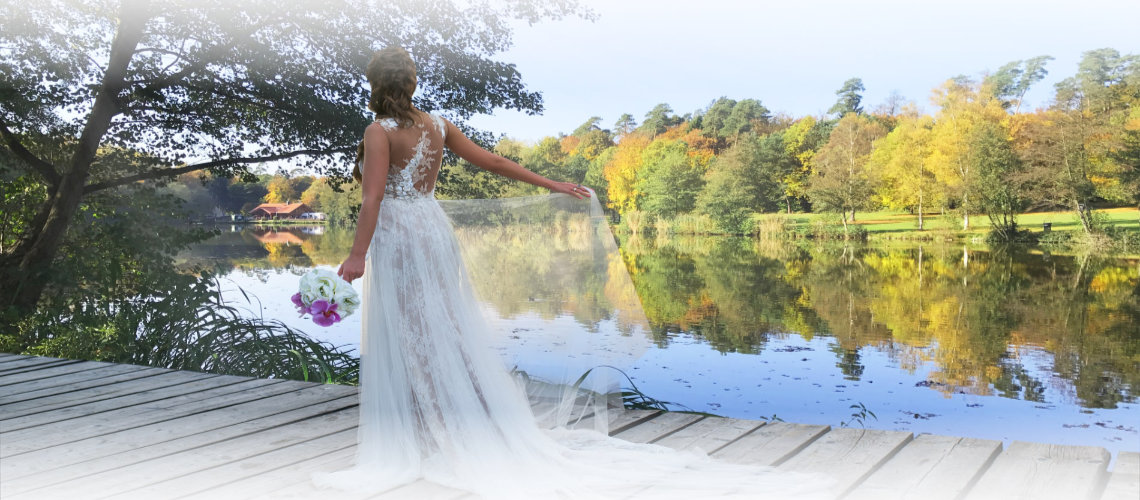 PETERS HOTEL& SPA - YOUR WEDDING LOCATION
WHICH ROOM IS RIGHT FOR YOU?
A very special day requires a very special location. Say "Yes" to one of the most beautiful backdrops for your wedding, that will certainly be remembered as an unforgettable experience by you and your guests for a long time. Experience moments of happiness together with family and friends in the wonderful ambiance of PETERS Hotel & Spa. Whether you are celebrating with a small group of family members or are planning a big party: we have the right room for you.
Our event room provides round tables for up to 11 people per table. This room gives you all possibilities for your perfect wedding. 
Are you enthralled by our restaurant? You are welcome to exclusively celebrate your wedding in our restaurant with large lakeside terrace. The following conditions apply for the exclusive booking of our restaurant: surcharge of 1,500.00 €, as well as the booking of 8 hotel rooms.
Do you already have a desired date for your wedding celebration? Or would you like to choose the perfect wedding location first?
Hier finden Sie unser Hochzeitsbroschüre im PDF-Format als Download
Hier finden Sie unser Bankettbroschüre im PDF-Format als Download