A DIVERSE OFFER FOR CYCLISTS
You would like to go on a bicycle tour during stay without having to transport your own bicycle? We have got the solution. Rent our bicycles for a low price for young and old.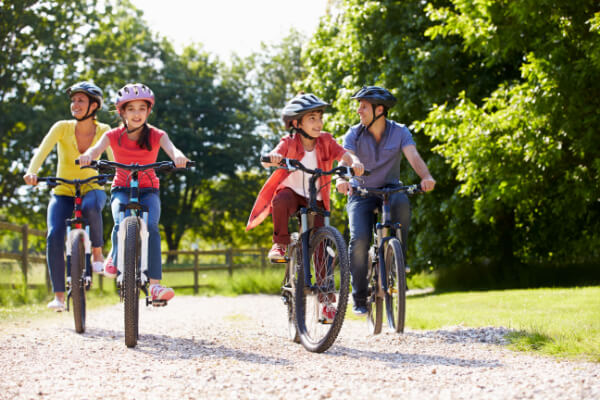 CANNONDALE E-Mountainbikes / E-Trekkingbike
ganztags 32 €
Children's bicycle (analog)
Puky 16" for children from 4-6 years
Cannondale 20" for children from 6-8 years
Cannondale 24"for children from 8-12 years
all-day 18 €
All prices plus a deposit of 100 € payable in cash.
What you need to bring:
ID card or passport
Minimum age: 18 years or accompanied by parents. We ask for reservations ahead of time.
The rental prices include a helmet and a bicycle lock.
Auch für die ganz Kleinen vermieten wir Fahrradanhänger für 
10 € und Qualitätskindersitze  für 5 €.
Right by our hotel you will find a charging station for E-Bikes. Recharge your vehicle free of charge.